Cloud Services
With helping companies optimize to 3x in revenues and more than
200+ global implementations, we champion quality of work.
Let Infoview Systems help you unlock the power of Business Intelligence in real-time with Cloud. Data & Analytics with Cloud services
Our consultants will help you develop strategies aligned to the business objectives to create a quality product at speed and constantly optimizing product on demand as per business needs.
Application Delivery
We help you identify the perfect architecture, platforms, and tools to use to build a robust management system and analytics platform at scale.
Data Integration Services
Infoview systems helps connecting applications, data and devices by building deploying and managing real-time data-centric architectures in big data environments.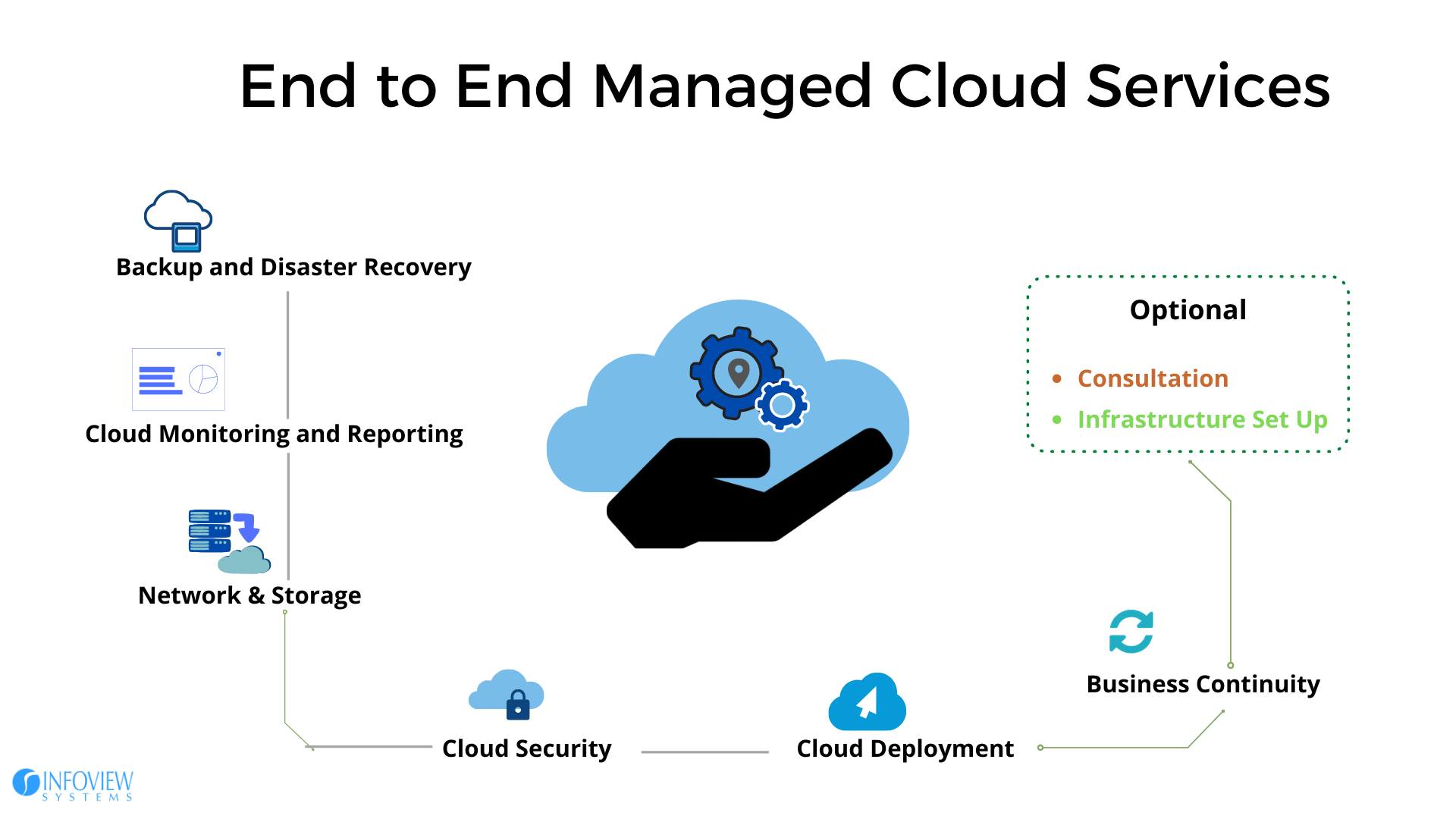 End to End MANAGED SERVICES
Designed to provide robust security with the capability of handling multiple workloads in real-time.
Cloud Deployment
Cloud Security
Network and Storage
Cloud Monitoring and Reporting
Backup and Disaster Recovery
Infrastructure Setup
Business Continuity
Copyrights © by Infoview Systems Inc.