Join us at the Impetus Conference by HYSEA
Events Date: June 23th, Friday 2023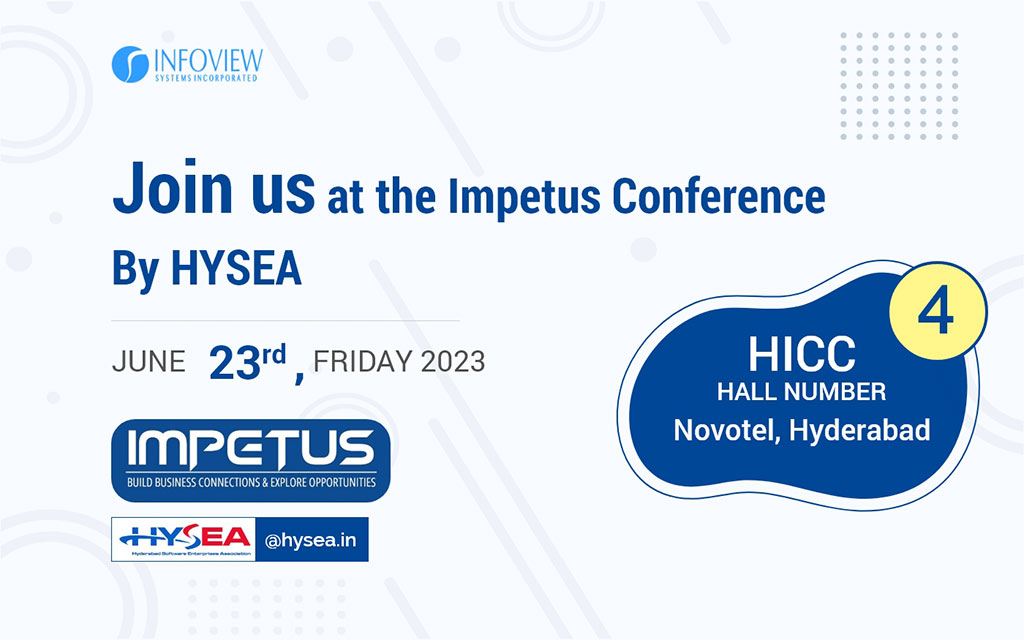 Join us at the Impetus Conference by HYSEA, where we'll showcase our expertise and success stories in digital transformation journeys. This conference brings together industry leaders, including delegates from the Central Ministry of IT & Communication, Hyderabad's business stalwarts, and cloud hyper scalers.
With a focus on end user communities from core Manufacturing, Agriculture, Pharma & Life-sciences industries, the event features panel discussions and a success stories segment. Don't miss this opportunity to learn and network with key players in the industry. See you there!
Copyrights © 2022 by Infoview Systems Inc.