nasscom Annual Technology Conference
Conference Date: 21st Aug - 22nd Aug, 2023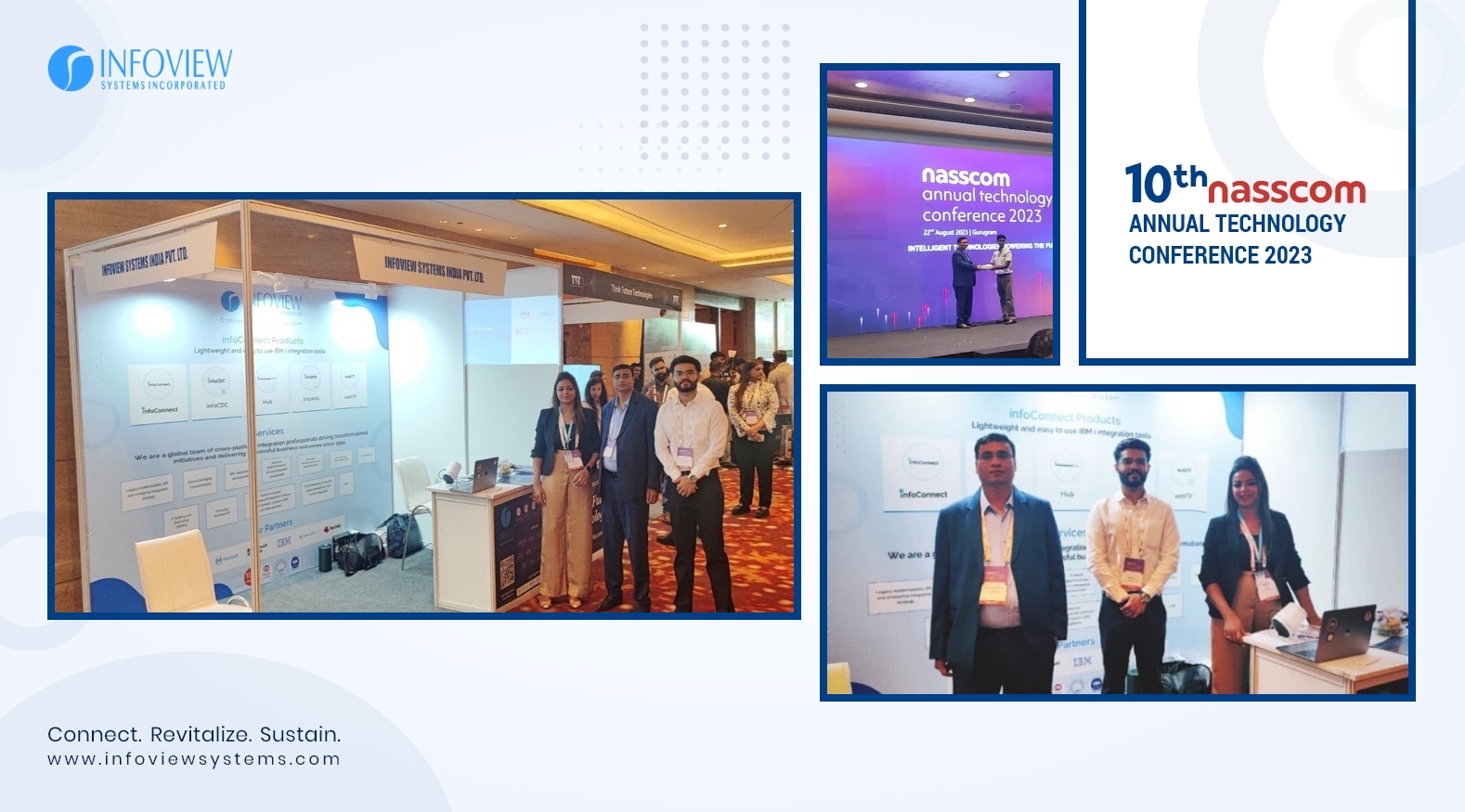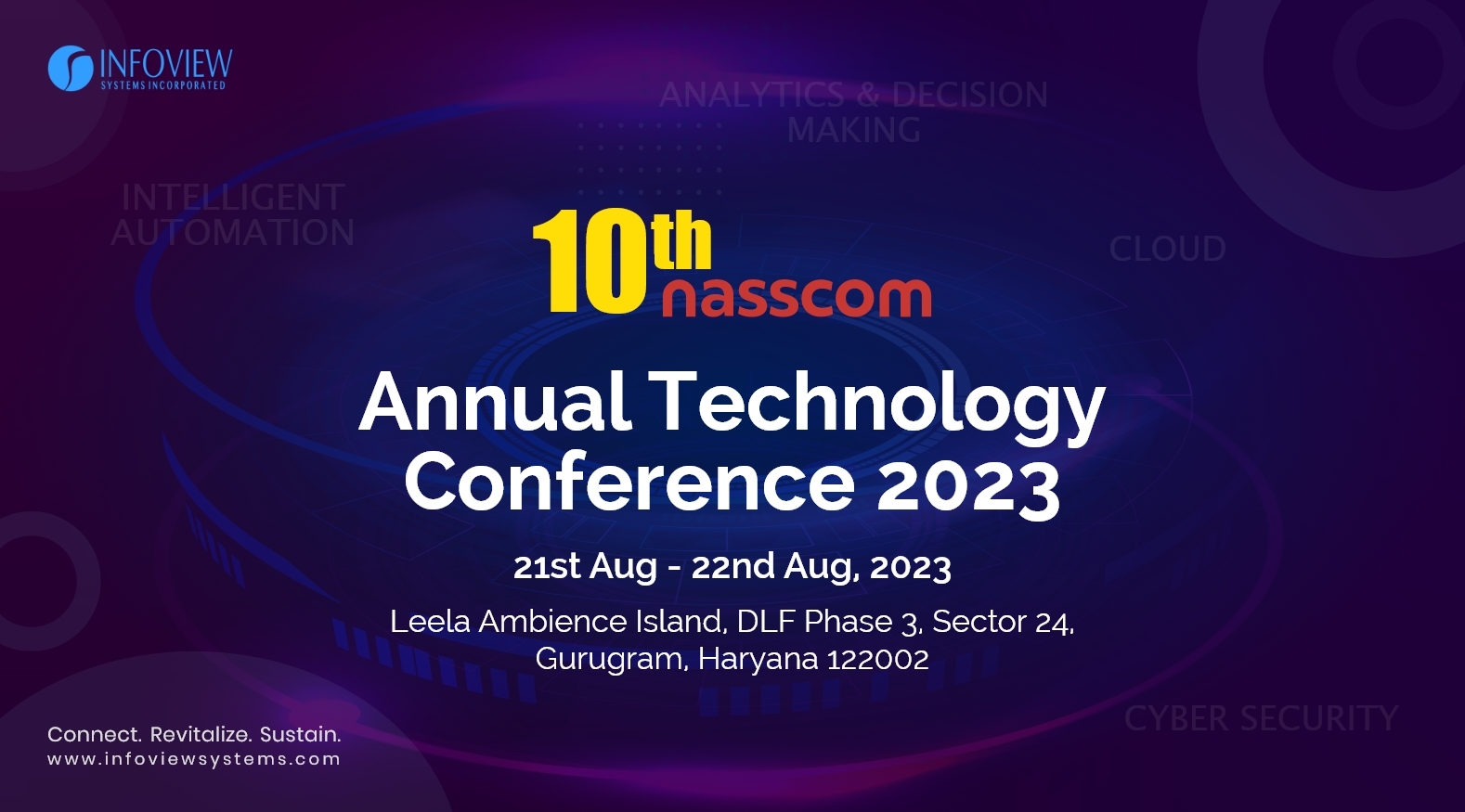 The NASSCOM Annual Technology Conference was a blast for the Infoview team, as we participated in discussions, demonstrations, and explorations of the latest global technological advancements. The conference served as a platform to delve into solutions, products, and innovations that are shaping the backbone of the ever-changing IT industry. With the participation of over 700 attendees, the event presented a unique opportunity for Infoview to engage with diverse minds and share insights on emerging trends.
We are immensely grateful to all those who visited our booth and allowed us to discuss our IBM i integration products and complementing services. Interactions at the booth facilitated meaningful conversations that shed light on Infoview's contributions to the tech realm and provided attendees with an in-depth understanding of our niche offerings.
One of the standout moments of the conference was the honour of felicitating LV Subramanyam, Senior Technical Staff Member (STSM) & Senior Manager of AI Science at IBM Research India, New Delhi. His distinguished presentation on Quantum Computing was nothing short of awe-inspiring. Subramanyam's talk left an indelible mark on the audience, offering insights into the potential of quantum computing to revolutionize the way we approach complex problems.
We are grateful for the opportunity to attend and contribute to this years conference. The event undoubtedly provided a platform for meaningful exchanges that will continue to resonate within the tech community for a long time to come. As we reflect on this event, we eagerly anticipate the next steps in Infoview's journey and attending future conferences down the road,