InfoConnect for Kafka Launch
Published on: Oct 7, 2021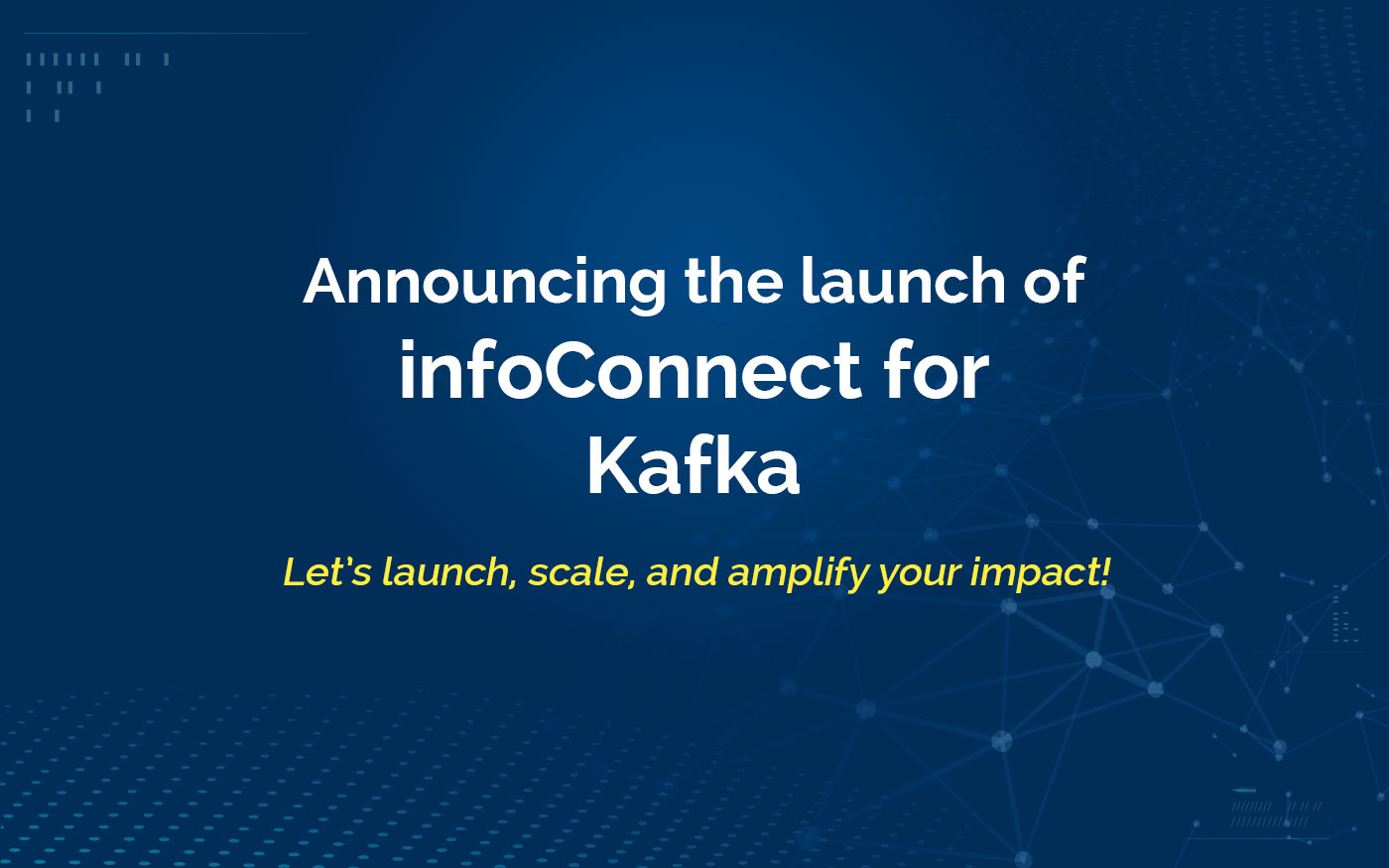 Hyderabad, India and Livonia, MI – October 2021 Infoview Systems Inc. continues to expand the scope and feature set of the AS400Gateway suite of products with the recent launch of its infoConnect Kafka Connector.
There is a huge spike in the amount of valuable data that businesses operate. It is imperative to process business events in near real-time to deliver the best customer experience. Streaming platforms such as Apache Kafka have become the key to business success.
Companies operating their core business systems on the IBM i technology stack often struggle to connect these secure, time-tested and well-performing applications to external digital platforms and services. The purpose of the AS400Gateway for Kafka is to deliver a simple self-service experience for integrating these core business applications via the Kafka Connect event streaming ecosystem.
The IBM i Kafka Connector is a curated integration solution for companies seeking to evolve their legacy infrastructure towards real-time data insights using event streaming. IAS/400 Kafka connector suite is a pre-built, customizable product developed and maintained by Infoview Systems Inc. aimed at saving IT organizations months of engineering to design, test and maintain in-house legacy integration solutions. With the IBM i Kafka Connector, development teams can now securely exchange the events with IBM i applications via Data Queues, or execute IBM i business logic by calling the back-end programs directly from Kafka Connect, with minimal or no custom development required on IBM i.
The connector is available at Confluent Hub. For more details on how the AS/400 Kafka Connector works, check out our blog: https://www.infoviewsystems.com/ibmias400kafkaconnectordescription/
Contact our sales team now to request a free trial license or schedule a discovery session with our product engineering team.
The preceding outlines our general product demo and is not a commitment to deliver any material, code, or functionality. Customers should make their purchase decisions based on services, features, and functions that are currently available.
Copyrights © 2022 by Infoview Systems Inc.