With the holidays around the corner, we would like to express our gratitude to our customers, partners, and employees for making 2022 a year to remember!
This year has hosted many great expansions for the Infoview team. From opening new offices, the return to in-person conventions, and releasing new products, the Infoview Team has had something fun and exciting always happening. We were also able to host the Break the Bias campaign to equip women with digital transformation knowledge to assist them in returning to the workplace! Without our wonderful team, partners, and clients none of these advancements would have been able to happen.
New Offices:
As there has been a stable and growing number of customers throughout Europe, the Middle East, and Africa, our team was delighted to announce the opening of our first office in Warsaw, Poland, as well as our second office in Hyderabad, India. This will allow us to further strengthen the customer experience, service delivery, and support services offered throughout these regions.
With the India team driving brand development, actively participating in regional trade organizations and conferences, as well as partnering with the Indian government organizations, a second office will help provide a seamless customer experience. Infoview is appreciative of our customers worldwide who provided us with the need to expand our offices around the world, and we look forward to expanding our international relationships in the years to come!
Connecting With Old and New Friends: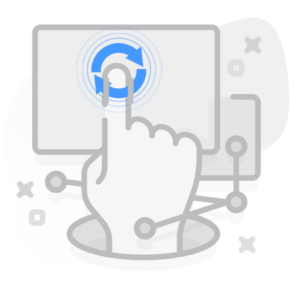 A wonderful part of this year was the return to in-person conferences! It was amazing to reconnect with old friends from all different parts of the world! Our first conference was the WMCPA in Wisconsin where we were able to connect with experienced IBM i developers and host a booth to give insights into our new infoCDC product! The Infoview team also attended two Salesforce conventions, Salesforce Dubai and Salesforce TrailblazerDX. Here our team witnessed exciting product launches, and information sessions, and had the opportunity to connect with developers of all levels and roles. We are looking forward to connecting with our wonderful friends at future conferences in 2023!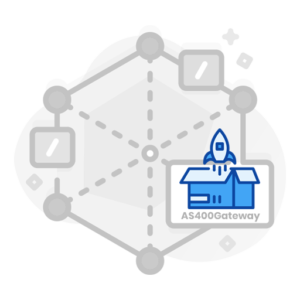 New Product Releases:
Infoview has recognized the difficulties that result from integrating with piecemeal fashion. To resolve these issues, we have released our new product, the infoCDC. This is a lightweight simple to implement Change Data Capture tool that companies can use to detect and stream relevant changes from their IBM i application without any custom IBM i development required.
In 2022 Infoview also had the chance to release our first open-source product, the infoRPA. The infoRPA  runs directly inside the MuleSoft app and simulates green screen user actions such as navigation, data entry, and screen capture. We look forward to providing companies of all sizes with an open-source application to help with IBM i to MuleSoft connectivity.
Product updates in 2022: Even with the release of new products, Infoview is dedicated to adjusting existing products based on customer feedback. This year Infovoiew updated the infoConnect for MuleSoft to version 2.5.0 and the infoConnect for Confluent to version 1.1.0. We value the feedback of clients and want to provide them with the product they are looking for.
Upcoming Products in 2023: Infoview is gearing up for the release of the infoConnect for AWS next year. This will be the third addition to our infoConnect product suite. We are looking forward to providing companies with the opportunity to streamline the process of IBM i to AWS integration next year!
Thank you,
The Infoview Team
Links to more information: