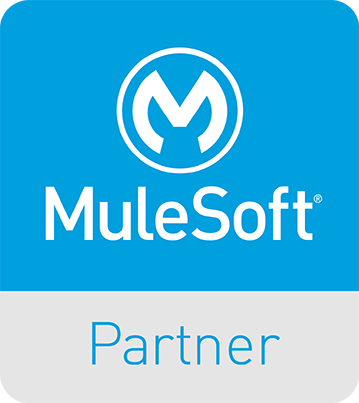 Infoview Systems Inc. to provide MuleSoft Anypoint Platform™ and Services for Connecting Applications in the Cloud and On-Premises
Livonia, MI – 8/28/2015 – Infoview Systems Inc. today announced its partnership with infoConnect for MuleSoft, the company that makes it easy to connect applications, data, and devices, to provide consulting and services for the MuleSoft Anypoint Platform™. The platform is a complete solution for API-led connectivity that integrates applications and data both on-premises and in the cloud, unleashing the value of that data through the design, implementation and management of APIs.
Infoview Systems Inc. integration expertise and knowledge of the demands of vertical markets, coupled with technology leadership from MuleSoft, give clients the support and tools they need to effectively bring together the explosion of endpoints and data that exist today.
"Today's winning companies gain competitive advantage by automating business processes across SaaS applications, data sources, and APIs. Through its partnership with MuleSoft, Infoview Systems Inc. is enabling its customers to achieve their business goals through integration," said Brent Hayward, vice president of global partners and services, MuleSoft. "We're pleased to welcome Infoview Systems Inc. into MuleSoft's world-class partner ecosystem and look forward to working together to deliver significant business impact to our mutual customers."
"Our alliance with MuleSoft, coupled with our extensive integration and legacy modernization experience, in particular with the AS/400, iSeries, IBM i platform, provides a powerful combination for both on-premises and cloud solutions to our customers," said Mike O'Meara, SVP Operations at Infoview Systems. "The time to market, the total cost of ownership and reduction of integration complexity is a compelling story, for both its economic and strategic dimensions."
As a MuleSoft Partner, Infoview Systems Inc. ensures clients can address on-premises, cloud and hybrid integration use cases with scale and ease of use.
Infoview Systems provides application solutions to a wide range of companies and industries. Our value is in our ability to grasp business processes; providing the ability to design and develop solutions based on their individual requirements. Our team of professionals incorporates MuleSoft products as a part of your customer's overall strategy, providing them with a tightly integrated solution.
Integrate disparate applications and systems: Our experience with complex implementations between disparate systems, coupled with many years of exposure to various platforms ensures a successful implementation.
Business solutions: Our experience in designing and developing applications allows us to integrate your MuleSoft installation with a wide range of software applications, including "homegrown" solutions.
AS/400, iSeries, IBM i platform: One of our core strengths is our deep understanding of these systems. We offer peace of mind knowing that we have been providing solutions for over 20 years.
Partnering with Infoview Systems means you receive the reliability of an established company that is built on customer service.
MuleSoft is a registered trademark of MuleSoft, Inc. All other marks are those of respective owners.